Did you know that different locations in our area may have different contaminants in the water? Depending on where you live, you may have a unique need for your water filtration services. At Aido's Water Wizards, we are happy to provide water filtration solutions for your home to address every unique need. Our services will ensure your home's water is clean and free of any toxins.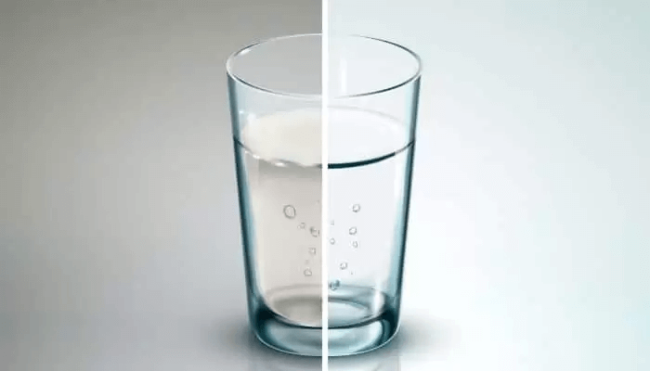 What's In My Water?
Well water and municipal water users alike may have a number of unwanted and unhealthy contaminants in their water. Some common toxins found in water around Guelph, ON include:
Aluminum
Ammonia
Benzene
Cadmium
Chloramines
Chlorine
Chromium
Copper
Ethylene
Lead
Iron
Manganese
Nickel
Silver
Sulfur
THM's
Volatile Organic Compounds (VOCs)
Zinc
Our Water Filtration Solutions
How clean is the water in your home? Connect with the team at Aido's Water Wizards today at (519) 835-2436 for a complimentary water test for your Guelph area home. We are happy to consult with you on our findings and walk you through any product or service questions. We offer a number of different water filtration products in order to serve all of our clients' needs.
Premium Whole Home Filtration System
7-Year Parts and Labor Warranty
Your water may look clear, but all municipal water contains highly toxic chemicals and heavy metals that can pose a danger to your health. The Premium Whole Home Filtration System removes chemicals such as chlorine, chloramines, THM's, and volatile industrial chemicals from your municipal water supply. Additionally, this system removes heavy metals such as lead, iron, copper, and aluminum, providing safe, filtered water for you and your family.
Nitrates Filter
7-Year Parts and Labor Warranty
This product is controlled by a computerized chip that is programmed with the levels of nitrates and monitors the actual water usage patterns. It economically regenerates the unit only as needed and ensures the customer nitrate-free water at all times for the entire home. The computer adapts to a home water usage pattern and leaves a buffer to ensure there will be plenty of treated water available.
Neutralizing Filter
7-Year Parts and Labor Warranty
Acidic water causes low PH, pin hole leaks from corrosion and damages household plumbing systems leaving blue/green stains on your plumbing fixtures. These water systems can eliminate corrosion of copper, and galvanized pipe and fittings, plumbing fixtures and appliances while simultaneously stopping pin hole leaks and preventing staining of fixtures with the Neutralizing Filter.
Turbidity Filter
7-Year Parts and Labor Warranty
Turbidity is the cloudiness or haziness in your water supply caused by individual particles or suspended solids such as sediment, dirt and grit. The turbidity in your water supply leaves a sediment residual in your household plumbing systems, plumbing fixtures and appliances. The automated Turbidity Filter removes the sediment, dirt and grit from your water supply eliminating sediment buildup throughout your household.
Chemical Removal Filter
7-Year Parts and Labor Warranty
Volatile and organic chemicals are dissolved in any water supply either municipal or rural (water wells, lakes and rivers). The chemicals found in your water are numerous and can cause serious health issues. The Chemical Removal System can take out most volatile and industrial chemicals, providing safe, clean water.
Lead Filter
7-Year Parts and Labor Warranty
Lead is a highly toxic substance that can produce a wide range of adverse health effects. Both adults and children can suffer from the effects of lead poisoning, but childhood lead poisoning is more prevalent. The Lead Removal System can take out lead content from your water supply providing safe water.
Arsenic Filter
7-Year Parts and Labor Warranty
Arsenic is a highly poisonous and toxic industrial chemical. Arsenic is a cancer causing carcinogen which has been linked to bladder, skin, kidney, liver, prostate and lung cancer. The Arsenic Filter System removes 99% of arsenic from your water providing safe water.
Tannins Filter
7-Year Parts and Labor Warranty
Tannins are formed upon the decomposition of vegetation in lakes, water wells, rivers and from acid rain. These organic compounds are large molecular weight organics that fall under two large primary categories: Humic acids and Fulvic acids. The Tannin Filter removes the tannin organics from your water supply.
Uranium
7-Year Parts and Labor Warranty
High levels of uranium in your water may cause cancer or kidney damage. The uranium in your water will be removed by the Uranium Filter eliminating potential health issues.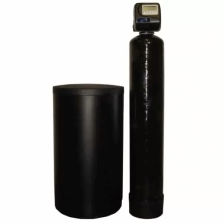 Zentec Infinity Hybrid Filtration System
12-Year Parts and Labor Warranty
Zentec Infi nity Hybrid Filtration was engineered for the removal of common contaminants found in lakes or water wells, such as water hardness, tannins, ferrous (clear water) iron, manganese and hydrogen sulfi de (that rotten egg smell). This new North American technology provides a simple solution utilizing an electronic metered high effi ciency fully automatic whole house fi lter with service fl ow rates up to 6 gpm.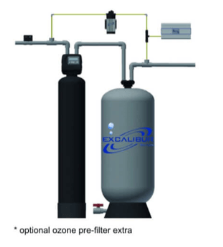 Zentec Infinity Hybrid Filtration System
12-Year Parts and Labor Warranty
Zentec Aqua Hybrid Ozone Filtration was designed to solve problem water concerns that are commonly found in lakes and water wells. In lakes you will see the water changing from clear to brownish color caused by acid rain decomposing vegetation causing the change in lake water known as tannins, also a form of bacteria. Also in water wells, you will see iron, hydrogen sulfide (that rotten egg smell) and manganese including iron and sulfur bacteria. Both these water problems can be solved with the Zentec Aqua Hybrid Ozone System that utilizes our continuous ozone and filtration that provides clean, clear filtered water